Enjoy and come back soon!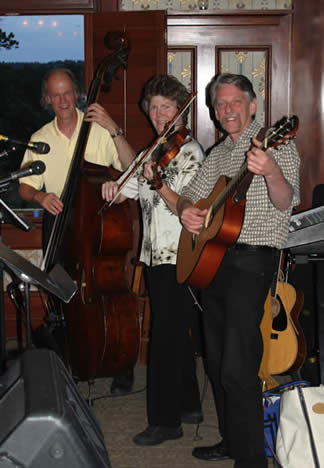 Josh Filley, Loretta Thompson, and Tom Broderick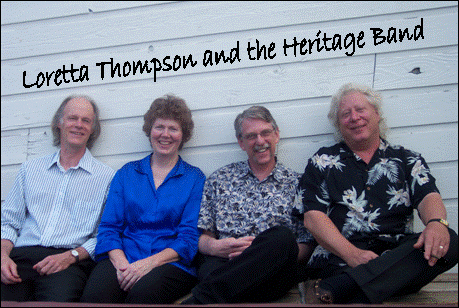 Josh Filley, Loretta Thompson, Tom Broderick, and Larry Ziehl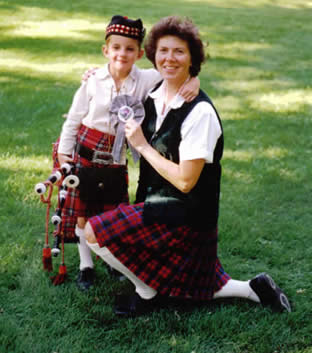 Young bagpipe friend with Loretta in South Dakota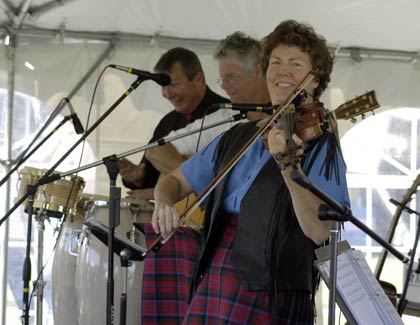 Loretta and gang performing at Long's Peak Scottish-Irish Highland Festival in Estes Park, Colorado.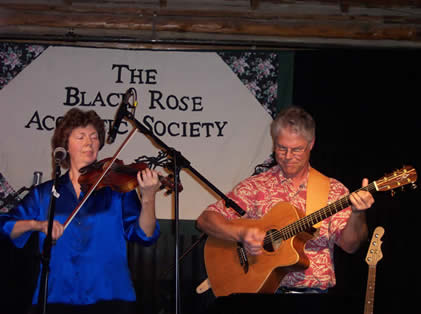 Loretta Thompson and Brad Craig at the Black Rose.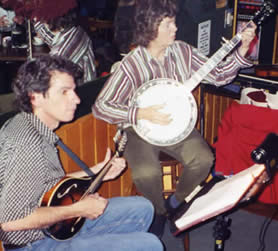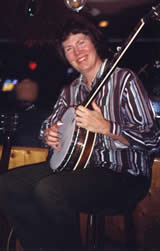 Charlie Provenza on mandolin, Loretta on banjo. Fun times!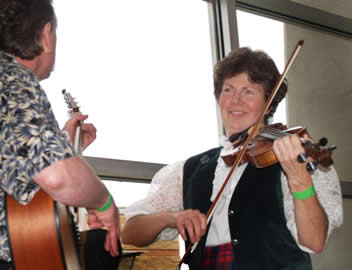 Tom and Loretta sharing tunes at the South Texas Festival, Feb. 2006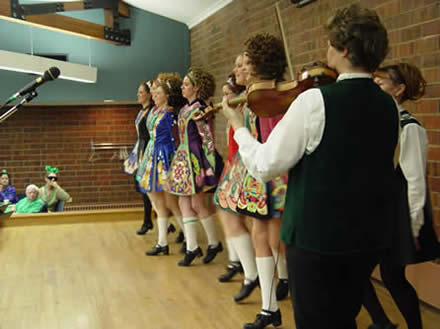 Loretta plays for the Bennett Irish Stepdancers, St. Patrick's Day 2006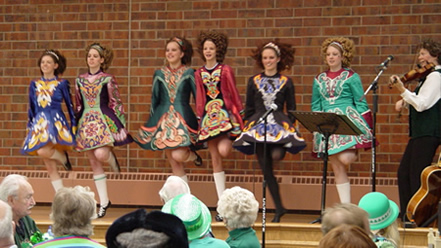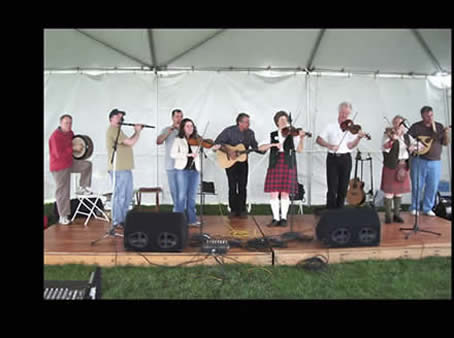 Fantastic Four Fiddlers! Fiddling Finale to the 2005 Colorado Scottish Festival in Highlands Ranch.
L to R: John Mullen, bodhran drum; Seamus MacConaonaigh, Irish flute; John Good, tin whistle; Marie Reilly, fiddle; Tom Broderick, guitar; Loretta Thompson, fiddle; John Taylor, fiddle; Angus Grant, fiddle; Steve Colby, bouzouki.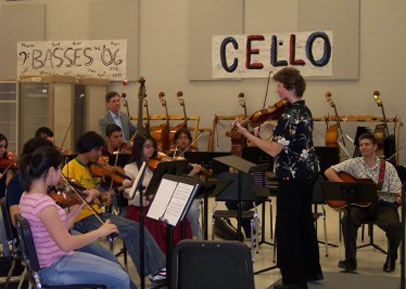 Loretta teaches Celtic Fiddling Workshops at several high schools and
middle schools in Edinburg and McAllen, Texas, Feb. 2006.
Even the school instructors enjoy getting in on the fun!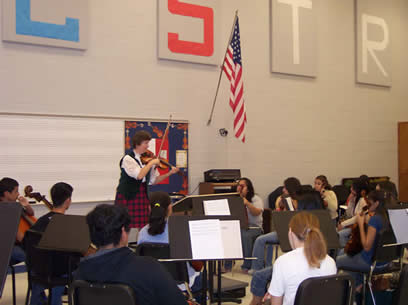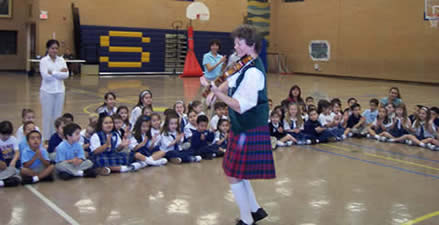 Loretta teaches Kindergarden students to clap, sing, and move with Celtic rhythms at Our Lady of Sorrows School in McAllen, Texas, 2006
Lake Hamilton Middle School students had fun learning how to "waulk" a Tartan cloth. Loretta taught them how to sing a waulking song in Scottish Gaelic, and beginning Scottish step dancing. Spring 2006 in Pearcy, Arkansas.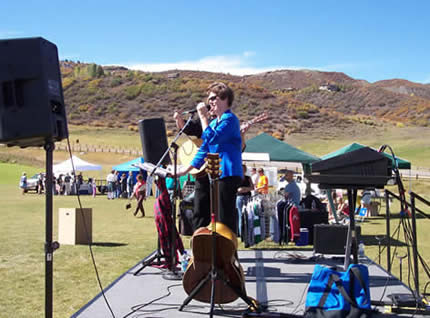 Performances at Aspen Snowmass Village Celtic Festival, Sept. 2005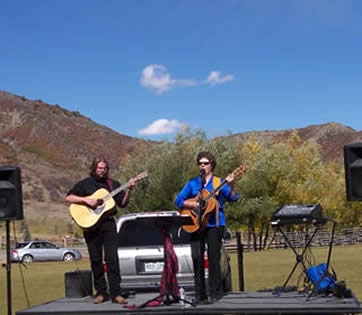 Brian Heflen and Loretta Thompson in Snomass.
Loretta conducts the Colorado Chinese Language School Orchestra in traditional music selections from China.